Katie Sullivan, Executive Director
Katie Sullivan is a native of Washington, DC. She describes service as something that is integral to who her family is, that it is not something they do, but who they are. Following graduation from the College of the Holy Cross (MA), she became a Franciscan Volunteer Minister. She lived, served, prayed as a Franciscan Volunteer Minister for two years with the community of St. Francis Inn in Philadelphia. She then worked for a year with the Sophomores of Villanova University before joining the staff of the FVM program. She is grateful for her Franciscan family and for the blessings of walking with others through the FVM program.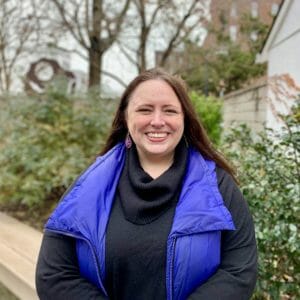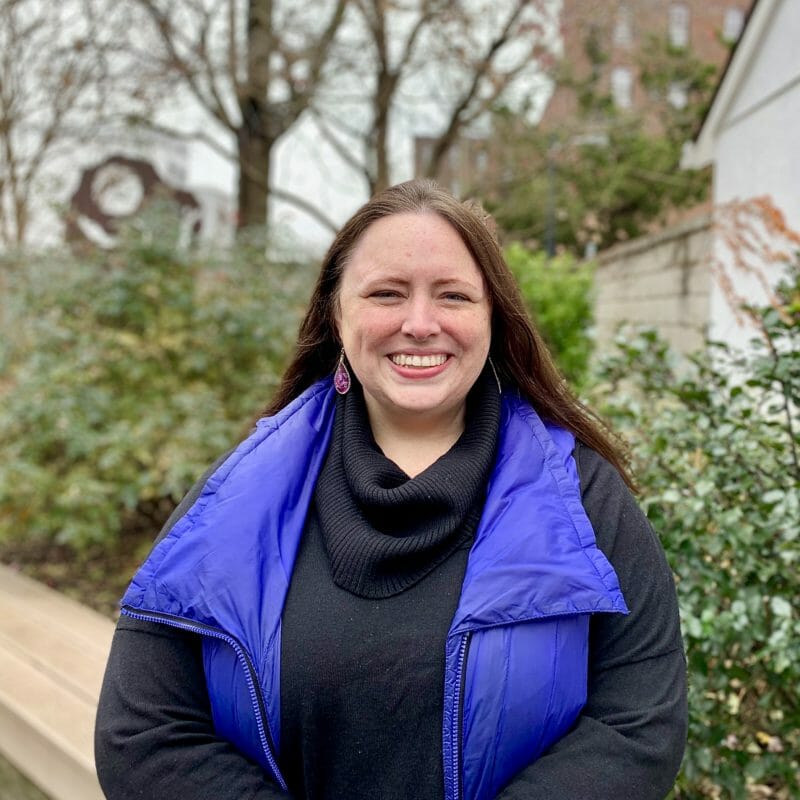 Emma Edwards, Associate Director
Emma Edwards is originally from Bethel, CT. After graduating from Catholic University, Emma's passion for working with young adults began through a year of service with the Augustinian Volunteers. As a campus minister at Anna Maria College, Emma earned her Master's degree in Counseling Psychology and Theology. She and her husband, Edwyn, both worked at King's College for two years before moving to New Jersey. Emma loves the opportunity to grow in faith with others and feels overjoyed to be a part of the Franciscan family.