Meet Katie Sullivan
Katie Sullivan is a native of Washington, DC. She describes service as something that is integral to who her family is, that it is not something they do, but who they are. Following graduation from the College of the Holy Cross (MA), she became a Franciscan Volunteer Minister. She lived, served, prayed as a Franciscan Volunteer Minister for two years with the community of St. Francis Inn in Philadelphia. She then worked for a year with the Sophomores of Villanova University before joining the staff of the FVM program. She is grateful for her Franciscan family and for the blessings of walking with others through the FVM program.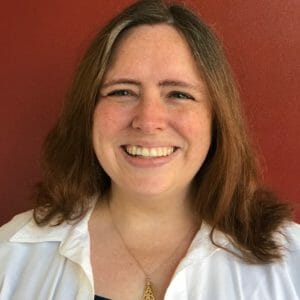 Meet Lizzy Heurich, M.Ed.
Lizzy Heurich has been serving as the Associate Director of Franciscan Volunteer Ministry since August 2016.  Lizzy, who was raised in Cary, NC, graduated from Villanova University with a degree in Political Science.  After graduating, Lizzy did a year of service with the Augustinian Volunteers, where she served as the Coordinator for Weekly Service and Volunteerism for Merrimack College's Center for Campus Ministry.  Lizzy also has her master's degree in Higher Education Administration from North Carolina State University.  Lizzy loves being a member of the Franciscan family and is so grateful that she gets to work with inspiring volunteers!