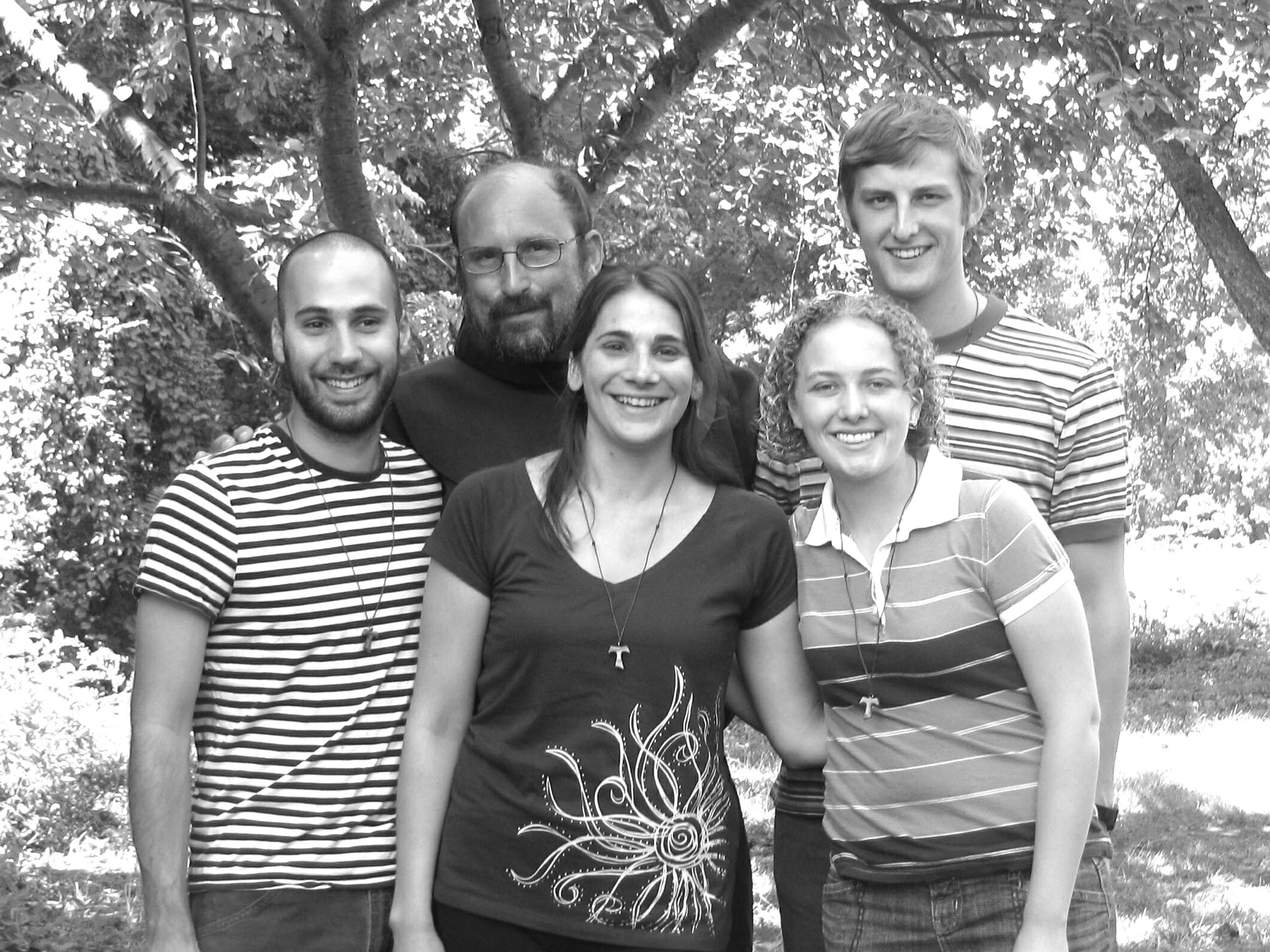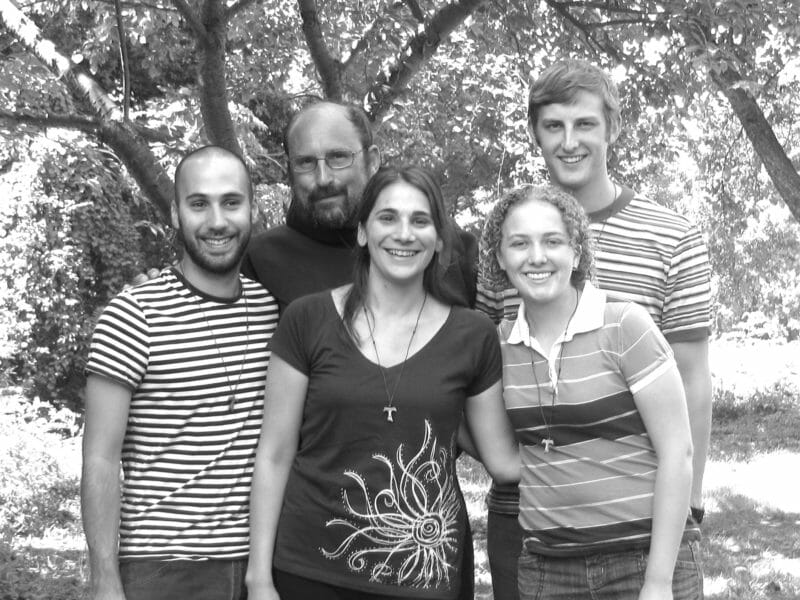 Like all of us, I'm still reeling from the untimely loss of our dear brother, Chris.  Thinking about what to write here, I thought perhaps there is a way to describe a little of my life post-FVM while also honoring him somehow. 
Shortly after Br. Chris died, I found myself sitting in my psychotherapy office after a particularly vulnerable patient of mine was a no-call/no-show for the third appointment in a row.  Grieving my recent loss while simultaneously worried to death about my patient, I realized these two things weren't so unrelated.  In fact, I can directly trace the compassion, intimacy, and commitment with which I treat this patient to the influence Br. Chris had on my life and my work.  And so, this raises the question: Where else do I find him in my clinical practice?  What aspects of my work are shot through with the spirit of Chris Posch?  Below is a short sampling of core ideas that I rely on in my work literally every single day. 
There is just so much deep joy in walking side by side with people, through their suffering and their utter humanness.

  Br. Chris was an exemplary model of how a life of service can be one's raison d'etre – of how finding your reason for being, the fundamental principle your world crystallizes around, means you have also found a source of profound existential meaning and joy.  

Be strong. Be nearly tireless. It IS doable. 

Traversing the landscapes of people's human journeys is certainly joyous, but it is also exhausting and, at times, traumatic.

 

I often draw on Br. Chris' resilient spirit when the work is looking extremely bleak and the things my patients are experiencing are horrible or heartbreaking.  He knew the work is hard, but he showed me the work is also most definitely doable.  

Remember humor, even in moments of gravity.

Chris brought such humor, silliness, and levity to all our lives.  Remarkably, he did this in a magical way that never diminished the seriousness of things – a wise skill, indeed.  Following his lead, I've always kept an ear to spontaneous moments of humor with every person I have served, regardless of difficult context: prison, homeless shelter, hospital ICU, mental health clinic, etc.  I can't remember a single session with a patient where we both didn't laugh together at least once.    

Be inventive in the healing rituals you employ.

  On many occasions, I saw the big-hearted genius of Chris Posch reach into a creative repertoire of innovative approaches to his work.  He did not rigidly adhere to the formal practices of his trade and because of that creativity, often the impact of his work was all the more powerful.  I think about this point a lot and could talk about it for days!   

Make good use of regular supervision and consultation from people you trust, respect, and are comforted by. 

The regular meetings with Chris to review my work and experience as an FVM were my first encounters with what clinicians call supervision.  I so looked forward to those meetings.  I always left refreshed and reinspired, mulling over an encounter I had with someone I was serving in a new Poschian light.  That is precisely the purpose of supervision.  Many people have played this role for me since, but he was the first – and a hard act to follow.  

An active and ongoing relationship with the natural world is a rich wellspring of sustenance: for yourself and for your work.

  In true Franciscan fashion, being outside and engaged with nature was always an aspect of Chris' life.  Swimming at Betterton Beach, a quiet five-person Mass on a blanket in the park, and trips to Longwood Gardens were regular occurrences.  In Delaware, I know Chris would sometimes steal away to Longwood Gardens on the rare occasions when he had some time to himself.  Sitting in the large conservatory, I'm sure the innumerable plants and flowers were relaxing for him.  But more than that, I'm equally sure they were evocative and stunning reminders of the myriad ways our world is bursting with life. 
This is a very incomplete list and we all have our examples.  I have no doubt that many of us frequently rely on the internalized presence of the inimitable mentor we were lucky enough to learn from.  
Recently, I've been struck by the etymology of the word vocation. In its roots, it is something vocal. It is heard, and this is why we often think of vocations as "callings." Our professions, then, are responses. They are the calls we profess back to those which we have heard. Working closely with Br. Chris taught me that sometimes, when listening to the vocations that call you, trying to find your personal response, you might do well to also listen for the voices adjacent to yours, to the people whose own professions harmonize with the song you are trying to sing. 
Brad, FVM Willmington 2009-2010