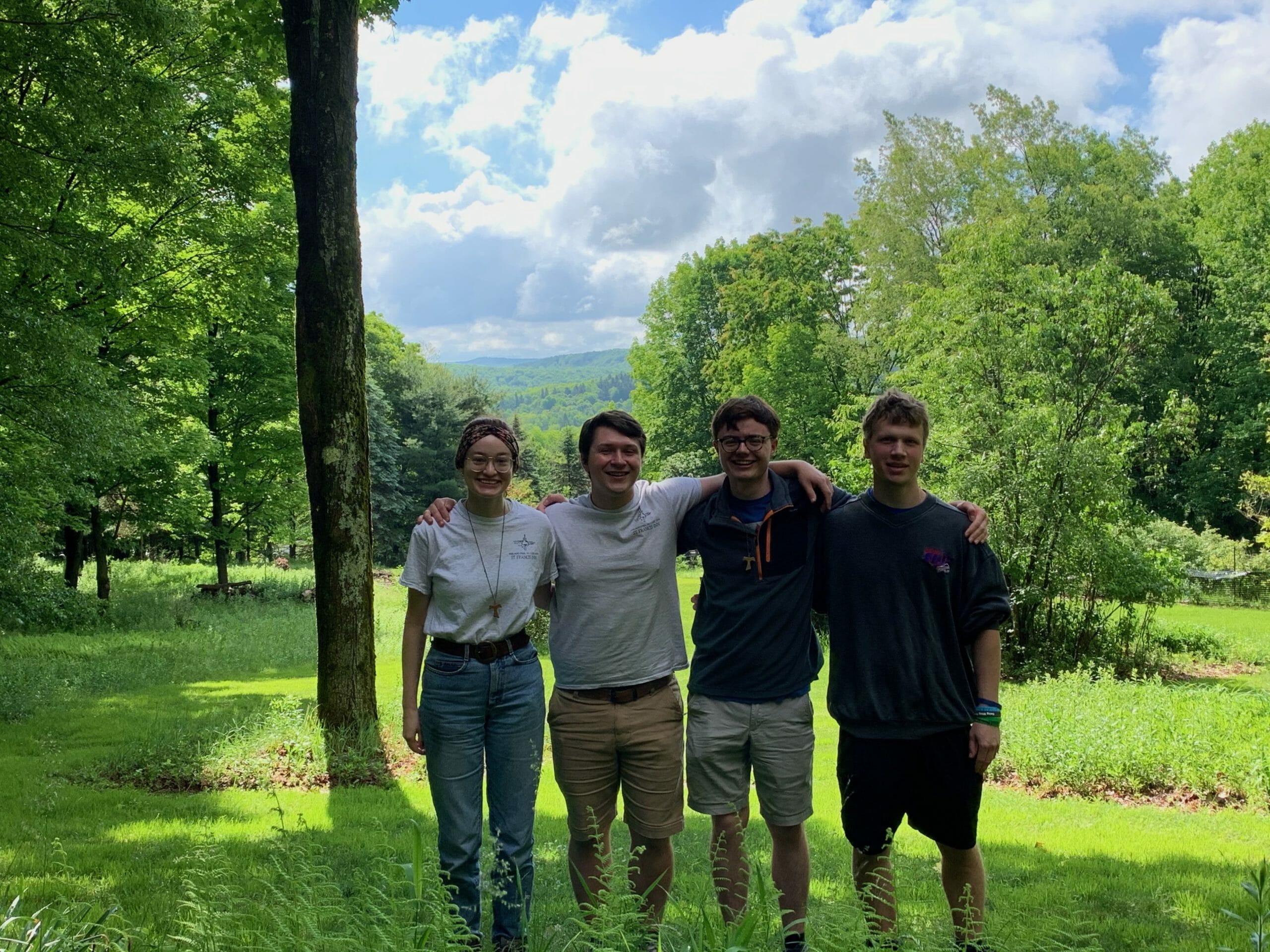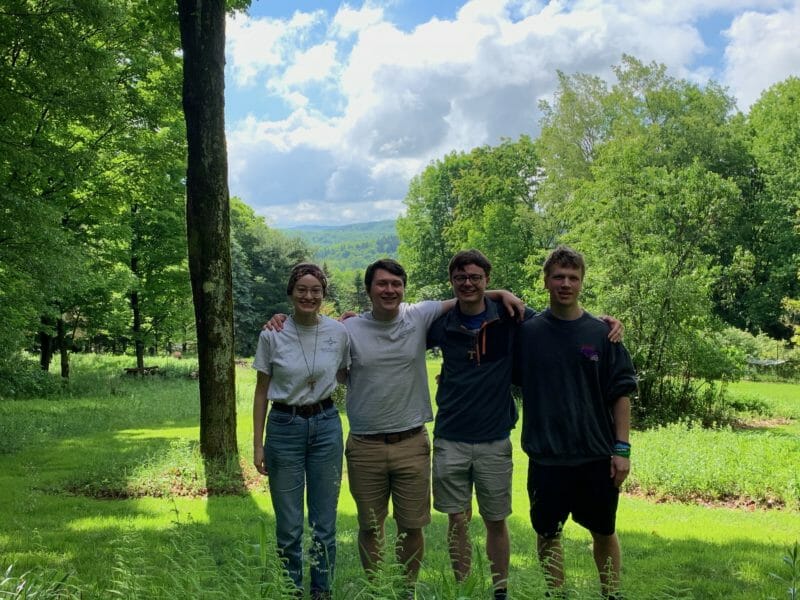 "Two are better than one, because they have a good reward for their toil. 10 For if they fall, one will lift up the other; but woe to one who is alone and falls and does not have another to help. 11 Again, if two lie together, they keep warm; but how can one keep warm alone? 12 And though one might prevail against another, two will withstand one. A threefold cord is not quickly broken." (Ecclesiastes 4:9-12)
During the beginning of my year as a Franciscan Volunteer Minister, we discussed this Bible verse in relation to community life. It seemed to carry much weight to it, although only through the experience of living in community did I experience it firsthand.
Living in community is a central part of volunteering as an FVM, to the point where some applicants are rejected if they aren't really looking for community life in their year of service. From the very start, this aspect of FVM was emphasized, in part by necessity. Because of the COVID pandemic, the four of us FVMs had to quarantine together for two weeks upon arrival before we could get to work at the St. Francis Inn. We were confined to the FVM house and the small backyard, so we had much time to spend with each other, getting to know one another, praying together, eating together, and playing games together. Community life was emphasized even before volunteering– another FVM, David, once joked that we were like a cloister in those first two weeks.
Once we started work at the Inn, the balance of community life and volunteer life became clear. The days at the Inn were often busy and we weren't always working the same days or doing the same things, but we always came back at the end of the day, usually with some sort of community activity, whether that be community meal, community prayer, or community fun (once a week). 
Community life entails a responsibility to your fellow community members. This means that my fellow FVMs are more than mere roommates– that is, people I live with, with whom I have a basic responsibility to keep common spaces clean, do dishes, etc. Rather, we are required to actively do things for our community members, taking turns leading the others in prayer and planning a fun activity when it is our turn. We have to rely on one another during community life and during ministry.
Sometimes our responsibilities have swamped us, for instance, during the Christmas gift program, Adopt a family. However, our individual responsibilities were more manageable because we shared these duties. In addition, our community prayer nights allow us to come together and reflect on ministry at the Inn, emphasizing a collective spiritual purpose to our work. 
Certainly, our responsibilities at the Inn can sometimes be overwhelming, and days at the Inn can be busy and stressful. In addition to that, our responsibilities to each other, in planning community fun, community meal, and community prayer can also be challenging. However, these also strengthen our community as we feel we have an obligation to one another. Perhaps more importantly, having a community of volunteers means that we never have to rely only on ourselves– we can always bring our doubts, our anxieties, our burdens to one another. During a time of a global pandemic, in which many people have been isolated and alone, we have retained a strong and solid community and support system.
For incoming and future FVMs, I encourage you to invest in fellow community members, staying true to the Franciscan values of intentional community by adhering to your responsibilities. In addition, do not be afraid to reach out to your fellow FVMs and rely on them during the more rocky parts of your year. As Ecclesiastes reminds us, having a community means having people to lift you up when you fall. The FVM community will be one of the most meaningful aspects of your volunteer year.
Liam O'Toole, FVM Philly '20-'21