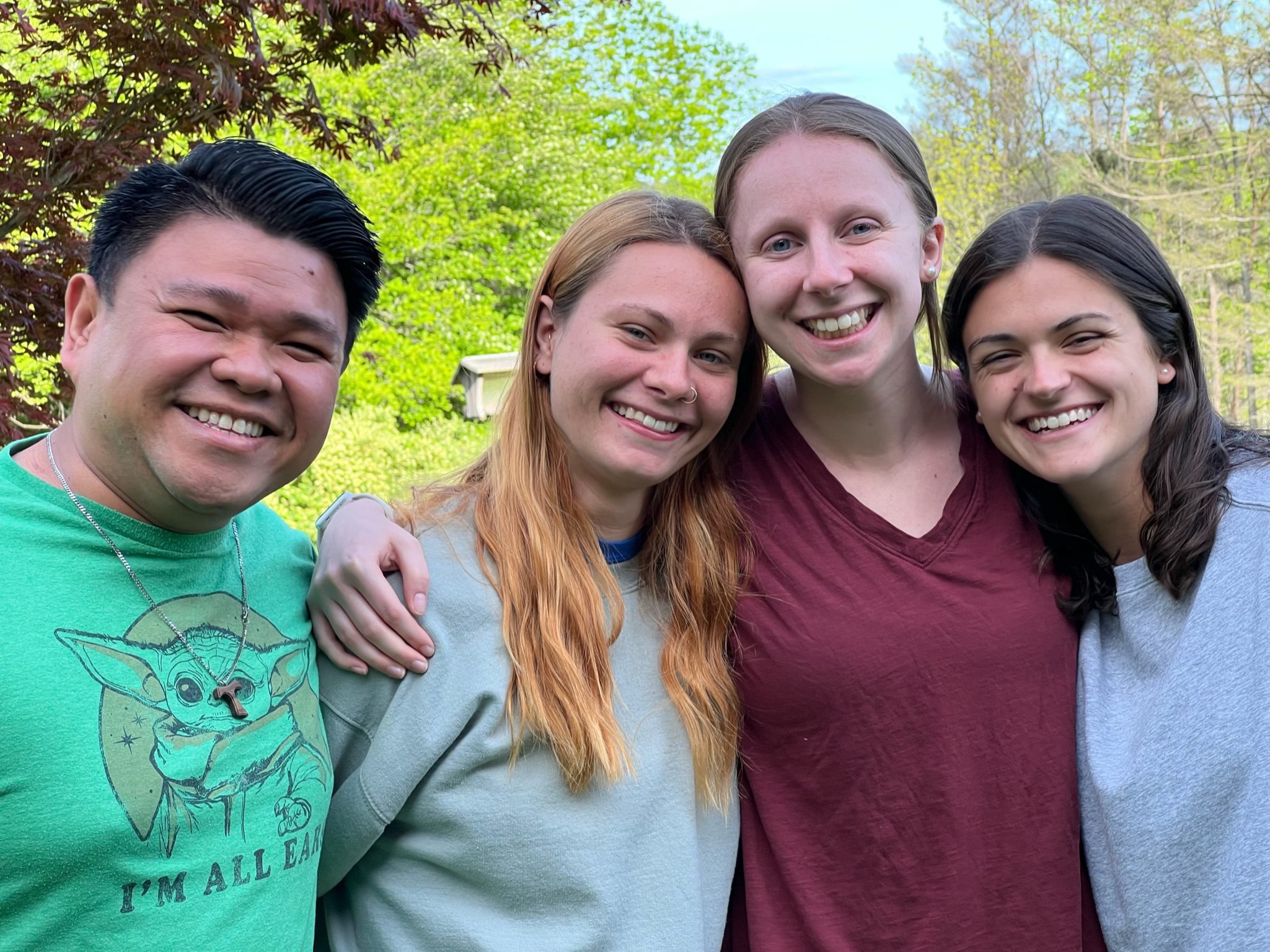 "My Neighbor" – two words that summon thoughts of the kids next door who wail in the morning, the man across the street with disdain for loud noises (and perhaps people, in general), and the sweet old southern lady named Dot who I have been blessed to call my neighbor this year. "My Neighbor" is additionally the name of one of the ministry sites I have been working with in Durham. With the mission to recognize and connect with those living on the streets and experiencing food insecurity, My Neighbor is a diverse community of volunteers and guests, all of whom share a meal in the mornings every-other day of the work week. Despite the fact that sharing food is the main activity of each morning, food is not the focus of this ministry. The goal, rather, is community, the ultimate end to which food is a means. Breaking bread with those who come to the church to eat is an act of hospitality, geared toward welcoming those experiencing homelessness or who otherwise feel ostracized, into community with others living in their neighborhood. Those experiencing homelessness are more often than not made to feel as if they don't belong. Having never been homeless, I cannot speak to this experience. However, I do know that the fact that I sleep in a warm bed at night does not give me a greater right to belong in my neighborhood than those who do not. Rather, we all belong, not because of our status as housed or unhoused, but because of our status as human beings. Recognizing, affirming, and uplifting that beautiful human identity is the goal of My Neighbor Ministry.
Partaking in meals at the church has deconstructed my notions about service. My Neighbor Ministry is not about providing pastoral care, nor is it about checking off your 'random act of kindness' box or kick-starting your day with a good deed. Conversely, it is a simple yet intentional effort to be a good neighbor, one who is present and attentive to everyone who belongs to the neighborhood, accepting others as they are.
Conceptualizing service as an act of community building has caused me to reflect on how I contribute to my community, and who has been a good neighbor in my life. My neighbor and friend, Dot, the sweet, old, southern lady across the street, is one of the best neighbors I have ever had. Not only does she regularly bring boxes of cans and fresh produce to our door, but she calls me often to check on me, ensures we are prepared and safe before a storm, and lets me know that she loves me whenever we see each other. Additionally, she has taken to affectionately greeting me with "hey baby" in a southern accent whenever we meet, which never fails to tickle me ("hey baby" has quite the adverse effect, though, when used by anyone besides Dot and my mother).
Dot has shown me what it means to love your neighbor unconditionally, to look out for your community, and to give the gift of oneself to those around you. While it's nice to feel special, I know that I am not the only person Dot treats with such kindness and generosity. Everyone on the block experiences Dot's care and generosity because that's just who she is. My efforts to be a good neighbor are inevitably bound with the fact that I am new to the city, want to make friends, and am taking a year to practice intentional service, which of course entails practicing this whole good neighbor business. Dot, on the other hand, is established in this neighborhood, has what she needs, and has her own community of people she loves and who love her back. Yet, she is continually inviting others into community and fellowship, unceasingly demonstrating compassion and generosity. Honestly, she reminds me a lot of God, who has everything he needs, created the world we live in, and still invites us to enjoy it with him, regardless of how unworthy we might be. Dot's outstretched hand has made Durham feel a lot more like home. I certainly haven't done anything to deserve such hospitality, but I am incredibly grateful for all I have received from Dot, especially her shining example of love.
Brooke Douglass, Durham FVM '21-'22